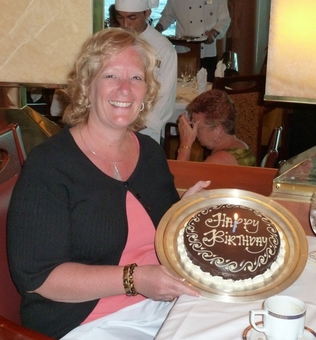 This delicious gluten free cake was presented to me on my 50th birthday by the cruise chef!
If you have a dietary need please communicate these needs with me. I am very knowledgeable with the Gluten Free diet. I will talk with the maitre'd to confirm your meals so your vacation destination is safe and comfortable. If you have any other medical issues please contact me so I can communicate these needs with the chef, or accomodation specialist. I want you to make wonderful memories as you get away to refresh and rebuild relationships!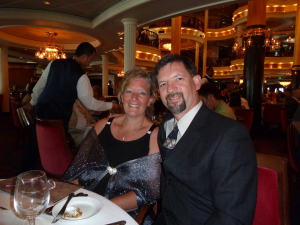 Honeymoon dining on board ship. The meals were fantastic, as always!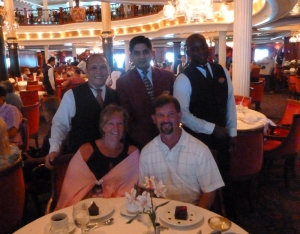 Our fabulous waiters on board ship.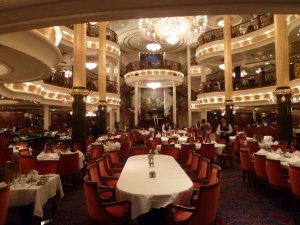 Gorgeous dining rooms on ship!