5 Day New Orleans Signature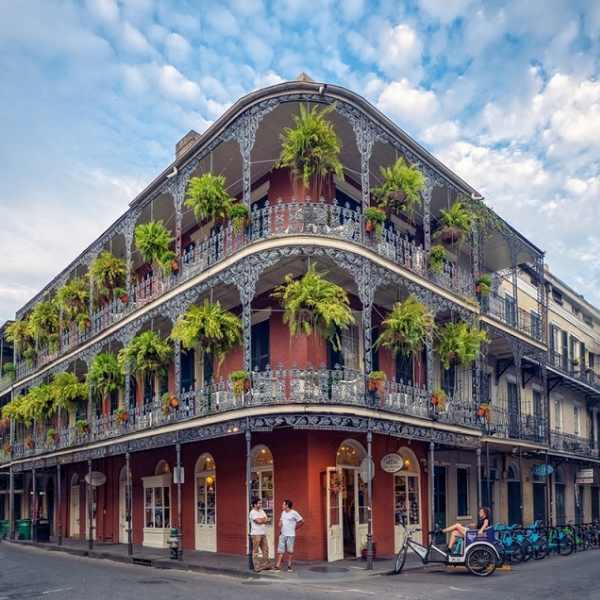 5 Day New Orleans Signature
Featuring an eclectic blend of rich Creole heritage and French influence, and with soft notes of Jazz playing at each street corner, New Orleans is unlike any other U.S. city. Immerse yourself in all that makes the Big Easy stand out on this hand-crafted luxury tour. Your experience begins with a private walking tour of New Orleans' tranquil Garden District. With your historian guide by your side, explore the quiet lanes dotted with enchanting mansions and age-old oak trees, and admire the perfectly manicured gardens as you are introduced to the history of this Southern city. Continue with a visit to the magnolia-shaded Lafayette Cemetery #1 and stroll among its crumbling tombstones and mausoleums. In the evening settle into your front row seats at the renowned Preservation Hall and enjoy a live Jazz performance. Start the following day with a private tour focusing on the African American history of New Orleans and gain a new perspective on the narrative of race in the South. In the afternoon embark on a culinary journey through New Orleans and sample some of the local staples, such as red beans and rice, po-boys, gumbo and chargrilled oysters. Your adventure continues as you venture out on a bayou alongside a fishing guide captain. Cash in on Louisiana's fresh seafood firsthand as you fish for the likes of redfish, speckled trout and bass, which you can later enjoy onsite or ship home to share with your loved ones. Next, dive into the world of New Orleans' historically infamous pastimes as you tour the Treme neighborhood, and listen as your guide explains the evolution of the relationship between politics, gambling and legislation over the centuries. What follows is a luxury shopping experience with a private expert, tailor-made to satisfy your personal preferences. Conclude your New Orleans getaway with gourmet delights as you enjoy a reservation for a special evening at a James Beard recognized restaurant. Kensington Tours creates private trips from the world's finest ingredients. Tailor-made with care by your personal Destination Expert, your personalized trip is always a one-of-a-kind experience made just for you. Expert local guidance and 24/7 service come standard.

We create personalized trips based on your preferences, this means no two trips are the same. Our expertise in over 90 countries worldwide means we take on all the complexities and logistics of planning your trip, so you can simply enjoy.
Whether you're looking for culturally immersive experiences, relaxation, culinary delights, exclusive access or unique places to stay, we make it happen. While your local private guide takes it one step further by helping you authentically experien
...